| | |
| --- | --- |
| Name, Academic Title | Hideto FUKUDOME, Professor |
| Major | Historical and Comparative Higher Education |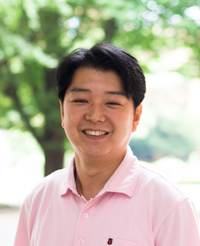 My research interest lies in historical and comparative study of higher education, particularly, American higher education. Although American higher education might be the model for higher education reform in other countries, I am interested in it because American colleges and universities are dynamic and have developed with great diversity. Their histories include many attractive themes for considering the question, "What are colleges and universities?" My research interest extends to diverse areas of higher education: undergraduate curriculum, academic governance, academic professions, and graduate education. I approach these areas with historical and comparative perspectives, which can help us broaden our thinking of higher education. I am looking forward to working with many students who believe colleges and universities are important to our society and culture.