| | |
| --- | --- |
| Name, Academic Title | Naoyuki Ogata, Professor |
| Major | Higher Education |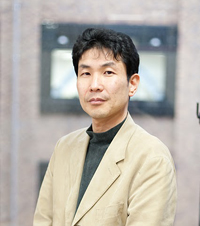 Today universities face various challenges with the advent of universal access to higher education. Not only from the perspective of higher education policy but also from that of individual university management, the function and future of university education have become a matter of great interest, and efforts are underway to construct a quality assurance system and to promote educational reform. As higher education expands and economic recession prolongs, how should university education be connected to society or the workforce? What should be required of university education and faculty members in order to secure that connection? What kinds of measures are necessary to ensure this connection over the long term? I am undertaking research that includes discussion of these issues not only at the ideological level but also at the practical level.